Jennifer Greene-Sullivan written Feb. 2021
"No weapon forged against you will prevail, and you will refute every tongue that accuses you. This is the heritage of the servants of the LORD, and this is their vindication from me," declares the LORD." Isaiah 54:17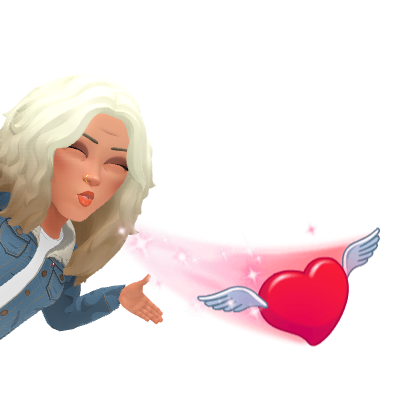 Yesterday, our fourteen year old had an eighth grade recognition ceremony at her Soccer game. She was so excited to get to walk out on the field with her mother and her father. Just last week, she came home and asked Chris to escort her, and she explained how important it was for her that both her parents to escort her. The look of sheer happiness on Bailey's face often catches my breath because I have encountered few people who truly experience joy as much as Bailey's pure heart does.
I've learned more in the last six years loving and parenting her than I have about the Lord in forty three years. His mind and my mind are so far apart. Her pure spirit and God filled mind and heart reveal so much truth each day. I often also see the connection to her simplistic love and joy to her daddy's view of his surroundings.
My husband sees the good in people even when I cannot fathom how or why he does. He arrives at a clear understanding and unconditional love in a situation that I refuse to let lie in my heart. I want to hold onto grudges and hurts, but Chris so easily let's it ALL go.
Let me explain the "ALL" he has forgiven. In the last five years, his former spouse has filed for SOLE custody of Bailey three different times, including the current one that has yet to be dismissed. Bailey has endured courtrooms and judges and practices. These practices consist of her mother and grandfather forcing Bailey to practice telling a judge that she doesn't want to live with us anymore. Although she loves both her parents, they make her recite that she wants to live only with her mother–OVER and OVER.
Ironically, Bailey tells the truth bluntly and consistently. She always tells it just like it is, so as a family, we do not worry about this situation. Our goal is that she is happy and healthy.
With the happiness in mind, Chris attends the recognition ceremony at the Soccer field yesterday. When he gets home last night, he tells me about the evening. He stops over and talks to a few friends from church and waits for the parents to line up. While speaking to friends, he hears the announcement that parents are lining up alphabetically on the field. His ex-wife and her father were standing on the field in front of him, and his former spouse says, "Daddy, here's your chance! Let's go."
Chris smiles to himself and steps in front of the two people who have made it their life's mission for the last five years to make our lives as difficult as possible (or so they believe). As he walks over to Bailey and lines up, her mother walks over to them. In that moment, Bailey has both her parents with her on the field for recognition, and she deserved to have exactly that–two supportive parents.
Regardless of Bailey's mother and maternal grandfather's efforts, my husband continues to be there for his child, loving and supporting her. He has been there for his daughter in ways that her mother refused to be while Bailey was a young girl. Surprisingly, Chris also supports his daughter's relationship with her mother and her grandfather.
He means no harm or has no ill will towards them, and he wants Bailey to enjoy and to love all her family members. His unconditional love and his ability to easily forgive people are two of his best attributes. After all the years we have known each other, I still am utterly in love with him, and I wholeheartedly appreciate him.
In addition, I still am so blessed to learn that God loves Chris too, and He intends to keep His promises. No matter how many times these two people have plotted to hinder our family or to hurt my husband, he has prospered. We are blessed, and we are happy. Chris continues to act in the best interest of Bailey and for the rest of our family, and God shows favor to us.
Therefore, it is more than apparent that every arrow they shoot, the Lord neutralizes them. I claim the promise that "no weapon forged against you will prevail, and you will refute every tongue that accuses you. This is the heritage of the servants of the LORD, and this is their vindication from me," declares the LORD." Isaiah 54:17